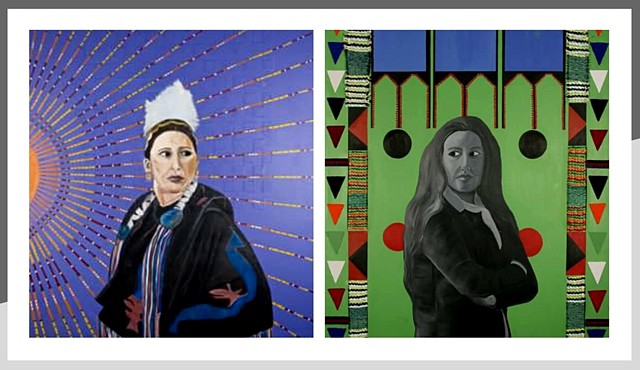 Rochelle Kulei Nielsen holds a Bachelor of Fine Arts degree from Marylhurst University and a Master of Fine Arts in Contemporary Studio Practice from Portland State University.
As a dedicated member of the Northwestern Band of Shoshone Nation, Rochelle is deeply engaged in the Native American community. Her commitment has spanned a decade, during which she served as the Coordinator of the Native American Education Program in Vancouver, WA. Presently, she shares her expertise as an Adjunct Professor of Art and Native Studies at both Portland Community College and Eastern University Washington.
Furthermore, Rochelle's impact extends to her role as the coordinator of the Northwest Indian Story Teller Program with the esteemed Wisdom of the Elders, Inc. organization. In her own creative journey, Rochelle maintains a vibrant and dynamic studio practice. Her portfolio boasts an impressive repertoire of over 20 solo exhibitions, competitive group showcases, invitational exhibitions, and portfolio exchanges, all of which delve into the critical discourse surrounding Indigenous cultural appropriations.